The Charles Avison Building
The new City Library building is named the Charles Avison Building. The new state of the art 6-level City Library opened in June 2009 and was formally dedicated by Dr Herbert Loebl who unveiled a plaque in the library as part of the Avison Ensemble Tercentenary programme. The Charles Avison building was officially opened by Her Majesty the Queen on June 6th 2009.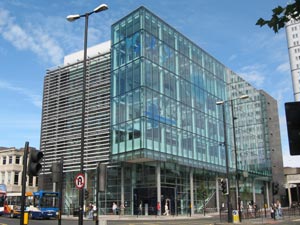 The whole building is designed for self-service with self-issue and return facilities. This means that instead of being stationed behind a desk the staff can help visitors more easily. There are conference and meeting facilities, a café and an events venue for 185 people, exhibition areas and interesting public spaces to view the city and study or relax.
There is a new children's library, adult fiction and community languages sections, and a music/ audio visual section for music scores, DVDs (including Blu Ray) and CDs. The main floor is for free public computer use with 100 work stations.
The top floor provides a stunning local studies and family history service, with unique local collections, a generous research and study space and the latest standard of protection for Newcastle's unique printed resources. Here you will see the Newcastle Collection - an exhibition of the very special rare books that the City Library owns. This collection includes the Charles Avison Archive and features two rare autograph workbooks purchased in 2000 by the Avison Society with help from the Heritage Lottery and a number of other related items, such as original concert tickets, newspaper entries and period advertisements for the Avison concert series.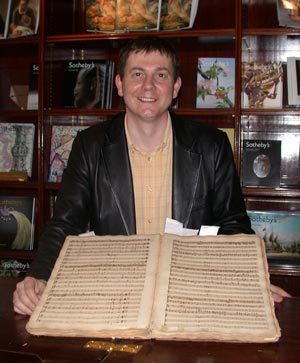 There is also a 24 hour vending machine, providing a range of books and DVDs from the external 24 hours service area. There are also 9 download stations; elegant stand-alone consoles providing facilities to sample CDs and DVDs, and download music, including the complete recordings of Avison's music by the Avison Ensemble.
The library has also had the opportunity to buy and install the technology from the British Library which gives Newcastle its own 'Turning the Pages' - highlighting examples from our rare books collection and providing an opportunity to access digitised material from one of the Avison workbooks.
The Charles Avison building is a building to 'delight and inspire'.